Failure to pay a fine can be explained as follows. If you don't pay your fine before the court's time limit or deadline and in addition, you have not explained your situation to the court, you will be termed as guilty of a misdemeanor.
In legal terms it can be described as a person, who willfully fails to pay a lawfully obligatory fine, for a breach of a provision of this code, within the approved or authorized time by the court and without giving a lawful excuse.
And the person, who has been presented to the court on or before the date and on whom the fine is due, is guilty of a misdemeanor regardless of the full payment of the fine after that time.
failure to pay fine is also termed as an offense therefore it is advisable and it's much more intelligent idea that the accused pays all the dues because failure to pay fine can lead to a bench warrant (mentioned above ) put out for the arrest. It completely depends upon the judge.
The judge will take the base that decision of fine on your past behavior as well as the current charges.
Generally, fines are not too much of a trouble if you ask for even more time to make payment of them. If you fail to do what was previously mandated by the judge, then it will lead to making them doubt your capacity to accept accountability.
As a result, they can either give you more time or can take you into their custody. If there was a valid reason with you for not completing what was ordered, you must be sure to fetch evidence of that reason to court. The person is charged a base fine for being a failure to pay on time and the base fine is charged up to $1000 with a restitution fine of up to $1000, and/or by up to six months in jail.
Consequences of failure to pay Fine in Criminal Case?
If you have been found guilty of a crime, there are probably significant fines and fees imposed. It is of utmost importance to pay the fees when ordered by the judicial authority, or you will be subject to the issuance of an arrest warrant.
If you have not paid your dues levied on you by the deadline issued by the court, and did not have verbal communication with the court to extend the deadline, then this can also qualify as an additional misbehaving offense.
In order to avoid any more judiciary action, the accused must pay all the fines and fees by the date specified by the court.
More Consequences about Failure to Pay the Fine
If you fail to pay your penalties/fine, you would be subject to further legal action (for example it can lead to an arrest warrant). In cases including traffic infractions, your driving license may be suspended by the judicial Motor Vehicles Department.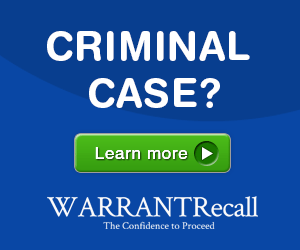 Being Failure to pay the fine is a serious crime in law that should never be taken carelessly because of the unforgiving legal consequences that are concerned.
If you have failed to pay your fine, now is the time to speak with legal experts for the persuasion of remedy.
You should be aware of your legal alternatives available, other alternatives, and individual rights.