Warrant Recall Lawyer
The Los Angeles bench warrant lawyers at the law offices of Ramiro J. Lluis and associates have successfully defended individuals facing bench warrants and other criminal charges for over 30 years. Our expert bench warrant lawyers will be able to successfully cancel your bail by giving a convincing argument in your favor or they will successfully obtain an O.R. release for you.At Ramiro J. Lluis and associates, we make it our top priority to build a strong case in your favor by actively dedicating ourselves to your case. We are always at your service.
Bench Warrant
You have failed to pay a fine.
You have failed to pay a fine.
You have failed to appear at the court after the police have gave you a citation.
You have failed to appear at the conviction or a sentence after a plea or a trial.
You have failed to appear after promising to appear after being released.
You have failed to appear and show proof of completion of community service.
You have failed to appear after you have been indicted (charged with criminal offense) and a superior court has fixed a date and place for your appearance.
You have failed to appear despite your attorney and the judge ordering you to appear.
Probation is a lawful judgment which can be imposed by a court in place of incarceration. A criminal who is living "on probation" has been found guilty of a crime but has served just part of the punishment in jail, or did not serve time at all. In most of the...
read more
A good criminal lawyer would be able to successfully retract your warrant and will also be able to save you from being placed in custody. The experienced Los Angeles bench warrant layer knows from his experience exactly which documents the court will uphold to give a quick resolution to the case. Competent criminal attorneys will be able to successfully persuade the court to release you without posting bails, on your own recognizance (known as an O.R. release)
which means that you promise to return to the court.
If bail is required then your criminal attorney can arrange to lower the bail and arrange for the bails bondsman to be present
in the court.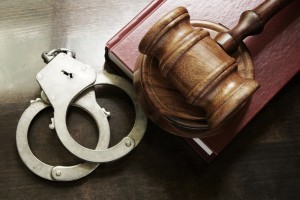 Issuing of a bench warrant
Your continual failure to appear after the issuing of a bench warrant can create many complications for you. If you have other outstanding warrants issued under your name, you will be denied bail till they are cleared. The department of motor vehicles may cancel your driving license due to bench warrants under your name and it will only be reinstated once the warrants have been cleared.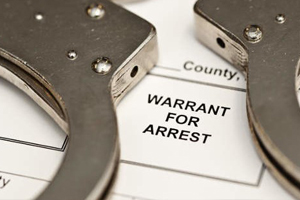 Facing a bench warrant
If you are facing a bench warrant, it is better for you to appear at the court on your own and voluntarily, instead of being arrested and brought to court. You need to hire a Los Angeles bench warrant lawyer immediately to rule out all the possibilities of further complicating your situation. There are many things that an experienced criminal lawyer can do that will make a difference.
A good criminal lawyer
A good criminal lawyer would be able to successfully retract your warrant and will also be able to save you from being placed in custody. The experienced Los Angeles bench warrant layer knows from his experience exactly which documents the court will uphold to give a quick resolution to the case. Competent criminal attorneys will be able to successfully persuade the court to release you
Call now and schedule a Free Consultation